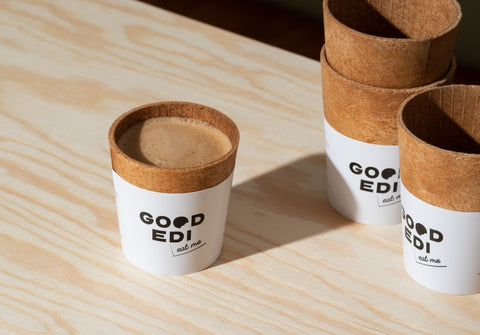 Urbanlist think Good-Edi is Melbourne Food news you need to know about
Good Edi Is Teaming Up With Into Coffee For Its Birthday Celebrations. It's been two years since Good Edi introduced Melbourne to the planet-friendly and edible takeaway coffee cup alternative. To celebrate this milestone the team are teaming up with Collingwood's zero-waste cafe, Into Coffee for a pop-up. 
Read the full feature here. Scroll down and look out for Good-Edi!