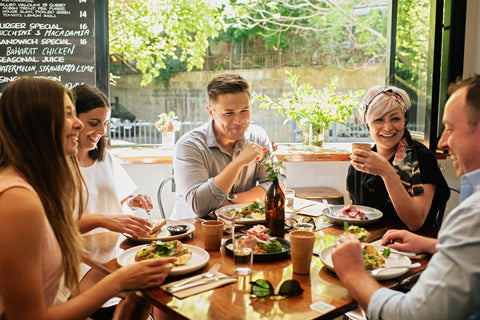 Good-Edi is having a Pop-up and Party
Hey there, amazing people!
Can you believe it? Good-Edi is turning two years old, and we're beyond excited to share this milestone with all of you!
We've been on an incredible journey over the past couple of years, and we couldn't have done it without the support and love from our incredible community. To show our gratitude and make this celebration truly unforgettable, we're partnering with Into Coffee to host a pop-up between Tuesday 25th and Friday 28th July. During these few days you can meet the founders, purchase some edible cups & enjoy some limited edition drinks from the legends at Into Coffee.
But wait, thats not all - we're throwing a party. So, mark your calendars for the night of Thursday 27th July!
So, what can you expect at our birthday extravaganza? We'll begin the night by hearing from some incredible female entrepreneurs who will share their stories in a fun panel chat. After that you can enjoy the good vibes with amazing people & awesome music. We're also teaming up with some epic local brands for delicious food & drinks.
We are very excited to announce the speakers who will join us on the panel:
- Georgia Beattie from Bulla Park
- Frankie Layton from The Dirt Company
During the pop-up days we will be offering some delicious special drinks, featuring some of our amazing brand partners in our edible cup. You can look forward to trying a luxurious hot chocolate with Cashew, Almond, Hazelnut base from Planut; a delectable affogato with plant-based Kori Ice-cream; and last but not least a latte with chocolate brownie sprinkle. As always, once you finish your drink – you can eat your cup.
We can't wait to see you there. Cheers to two years of awesomeness!
Make sure you RSVP by following this link so you don't miss out (the tickets are free but numbers are limited!).