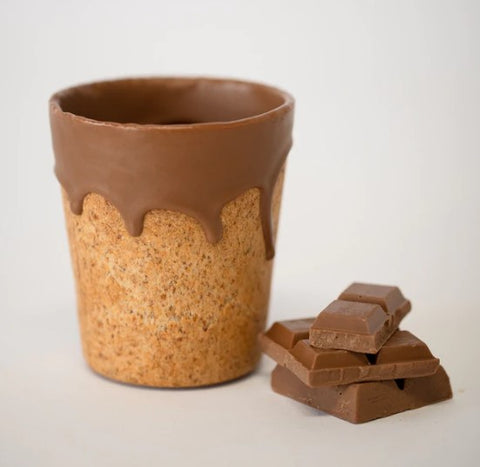 What are edible cups made of?
Did you know that 2.7 million coffee cups go to landfills each day? Drinking your coffee in a disposable plastic cup might not seem like a big deal to you, but given the volume of coffee drinkers in the world, those numbers could quickly add up. Eco-conscious coffee lovers are compelled to look for environmentally-friendly alternatives that will enable them to get their caffeine fix without adding to the global plastic waste problem.
Edible coffee cups are the ideal solution in this scenario. What are edible cups made of? Is it a better alternative for the environment?
Introducing the Good Cup: Edible Cups
In Australia and elsewhere in the world, most people start their day with a cup of coffee. Many coffee-loving folks like to enjoy their drink on the go, which could lead many to use (and dispose of) many disposable cups in just one day! A desire to reduce the disastrous impact that this disposable waste has on the environment has brought about the concept of edible cups.
The idea behind the edible coffee cup is that you use it as a takeaway cup and then enjoy the cup as a snack when you're done with your drink. The cup can hold hot liquids for a particular time until it naturally breaks down. Unlike paper and disposable cups, they won't add to the landfill waste that can harm the environment.
The concept of edible cups took several years of research before creating the perfect formula to make the cups tasty, sustainable, and practical. They are not yet available in cafés, but with the potential benefits of their use becoming widely known, sustainability advocates hope they will become the norm in cafés and coffee shops and thereby reducing landfill waste.
What Are Edible Cups Made Of?
Edible cups are made with oats and grains locally sourced from Australia. They are 100% vegan and a good source of fiber and vitamin B. Using edible cups won't affect the taste of the coffee. The edible coffee cups are made of natural and high-quality ingredients, so they are tasty and nutritious.
The cup can last for up to 8 hours. They won't break down easily or leak, even with the hot liquid. They are designed to hold their form.
Other ingredients used are coconut oil, salt, sugar, and a bran blend (made of oats, wheat, and rye). The edible cups contain no preservatives and artificial flavors, so they are 100% good for you and the planet. Some of those that have tried the edible cup liken its taste to a waffle. The cups are perfect not just for coffee but also for hot chocolate, tea, and gelato.
Shelf Life and Storage
Edible cups are made of oats and grains so following the recommended storage is important to make them last. The average shelf life of an edible cup is 6 to 9 months.
Once you take them from the container, keep them in a cool and dry place. Place them inside an airtight container to maintain the crispiness and maximise their shelf life.
Why Choose Edible Cups?
If you love coffee, you should think twice about how you drink yours. Switching to edible cups provides consumers with an eco-friendly and sustainable alternative to a single-use takeaway cup.